Introducing the Vauxhall Experimental, a visionary concept car that gives the world a glimpse of what Vauxhall's future looks like.
Sleek Design
We're not afraid of progress, we're always looking for another possibilty to explore. It powers every car we produce, every model we design, and every update we make. It's what makes Vauxhall, Vauxhall.
The Experimental's sleek design encapsulates this. It fuses exterior lighting and daring contrasting graphics with incredible proportions. This efficient battery-electric crossover is complete with electric all-wheel drive capability.
The exterior of the Experimental is characterised by smooth surfaces that hallmark its captivating presence. Traditional wing mirrors have been replaced by seamlessly integrated 180-degree cameras, whilst a set of muscular wheel-arch blisters reinforce a confident stance.
At the front, the illuminated Vauxhall Griffin holds centre position within the signature Vauxhall Compass. This theme continues at the rear with a compass signature braking light created using edge lighting technology, combined with bold Vauxhall lettering. The front compass also features the next-gen 4D Vauxhall Vizor, incorporating advanced sight technologies like sensors, lidar, radar, and cameras.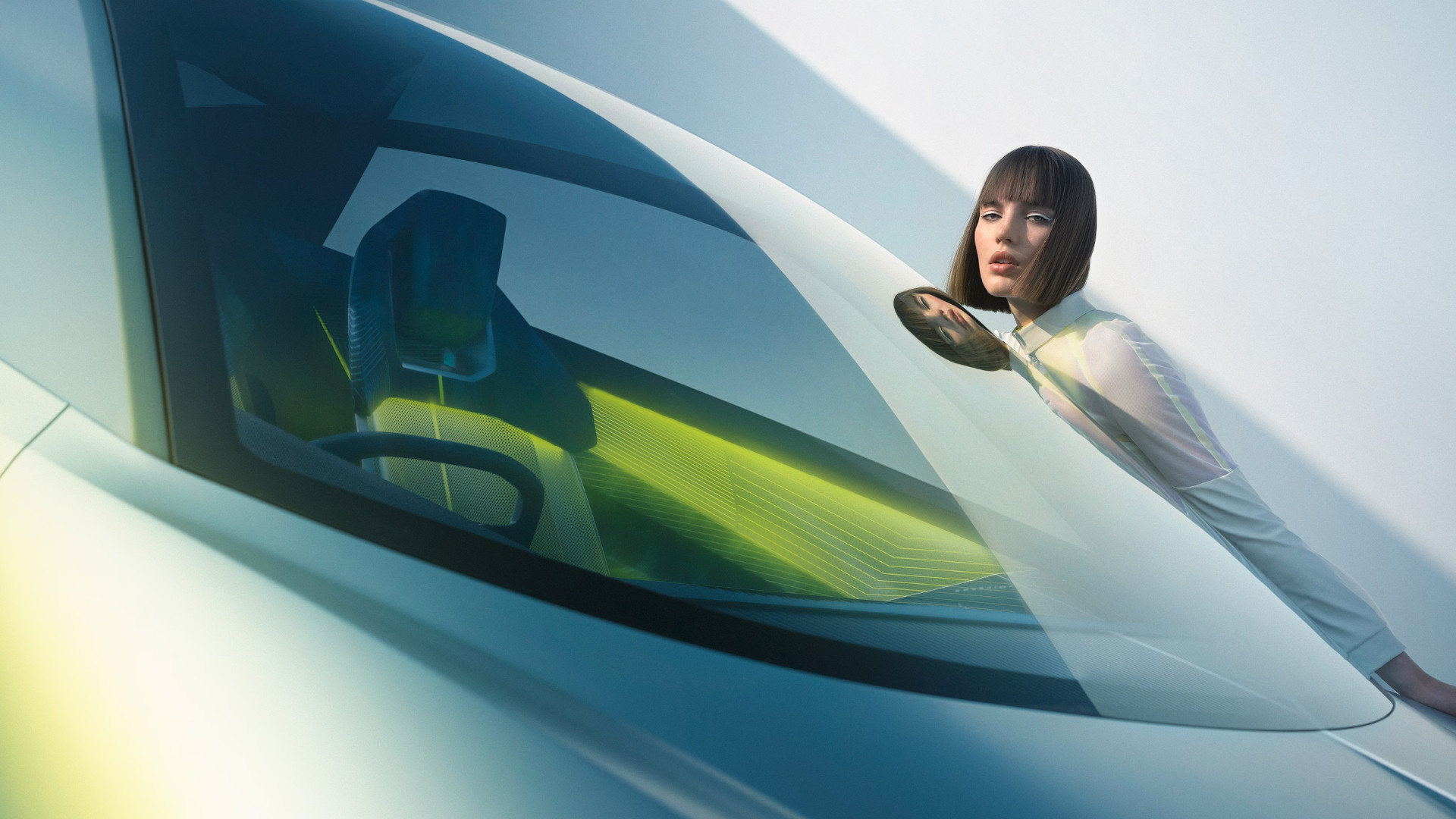 Clever and Efficient
The Experimental is our bold vision for the future. It introduces smart aerodynamic solutions, including front and rear aero-flaps and an adaptable rear diffuser.
The car also features recycled rubber tyres, developed with Goodyear, on 3-zone onal wheels, which further improve aerodynamic efficiency.
Inside, despite its compact exterior, the Experimental uses innovative techniques to achieve a spaciousness interior. A foldable steering wheel and lightweight adaptive seats with 3D mesh-technology fabrics contribute to a liberation of space and maximum comfort.
Pure and Digitally Detoxed Experience
The Experimental embodies Vauxhall's brand pillars, by offering a digitally detoxed driving experience with greenovation at its heart.
Our detoxed approach continues with the Pure Experience, featuring the slim Tech Bridge, an updated rendition of the Pure Panel seen on current Vauxhall models. It provides personalised information using augmented projection technology and AI-driven voice control.
Before the front armrest sits the adaptable Pure Pad. This allows instant access to frequently used controls for a streamlined experience.
You can see our current range of Vauxhall cars here, the demonstration of how far we've come, and how much further we intend to go.